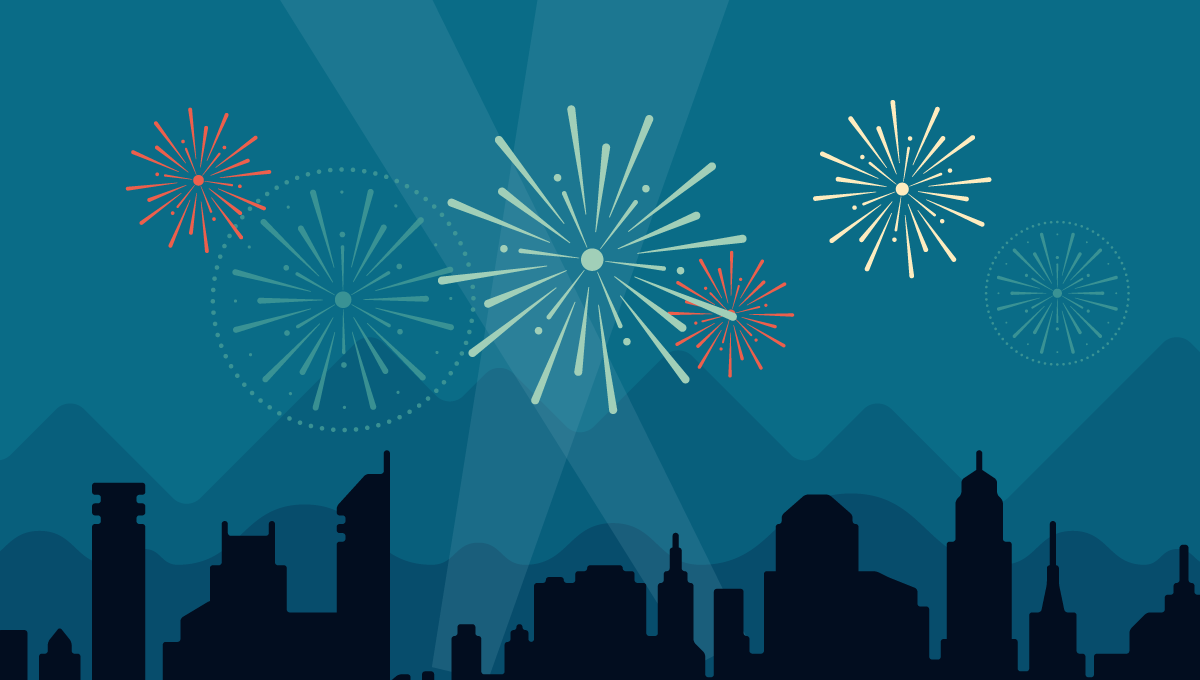 Another year of blogging has passed, 87 posts to be exact bringing my archive to 376 since inception.
It's really interesting looking back to see what resonated with people and what didn't. I am (like most years) amazed at what I've learned along the way as I read an average of 3 articles for each post. I wouldn't have read many of the articles if I wasn't planning on writing about the subject and I probably wouldn't have pulled many of the references or dissenting articles to cross check so each post helps me grow as a physician. In addition, many people leave amazing info in comments and wonderful links so the learning continues often months (and sometimes years) after the post was written. Yeah for knowledge!
My most popular post was about the emergency room visit at St. Thomas's hospital in London with my son Victor. I was surprised it went viral, but later on heard that there has been so much slagging on the NHS that many in the U.K. were desperate for a positive story. On August 14th the post was viewed over 130,000 times and as of today it has been viewed over 397,000 times. The comments truly amaze me and if you want to read some NHS love check them out (last count there were 799). In the U.S. 13.4% of people have no health insurance, and so something as simple as going to the emergency department for a small foreign body in the eye could cost $1000 easily and many people could end up collections or worse, they could go without care. To me the post was very important because in the United States many politicians try and scare us with horror stories about the NHS when in reality it's one of the best systems in the world.
Another post that resonated with regular readers as well as the general public was my open letter to George Will about his douchey (BTW henceforth douchey should be defined as someone or something that is harmful to reproductive health, because douches are harmful to reproductive health) column on the fake epidemic of campus rape. I never
thought I would share with anyone that I had been raped in medical school, but, it just seemed wrong to sit back and not speak out. In the end it wasn't just read by the 1,500 or so people who follow my blog… over 90,000 people read about it on my site and as Talking Points Memo picked it up as well as the Tampa Bay Times and many other bloggers I ended up sharing that experience with a lot of people. At the time I was really just too pissed to care what anyone thought about it (and anyway, no one should get to have an opinion on it but me), however, in the end the reaction from people was incredibly positive and many thanked me for giving a voice to something that they just couldn't speak about. I even received e-mails from patients, former patients, and random people thanking me for "sticking it to Mr. Will." So in the end I guess I have to thank old GW for helping me speak out and in turn helping others.
Speaking of mansplaining (something old George Will loooves to do and anyone who wants to have the two of us on a show, well, just tell me when and where), I wrote about #shirtgate or #shirtstorm or whatever you want to call it – basically, the lead scientist for European Space Agency's Rosetta Project wore a shirt with semi nude pin-up girls while speaking to the public and the viscous reaction to the few women who pointed that might not exactly be welcoming to women in STEM. I received more vile comments and personal attacks on my blog and on twitter writing about that topic that I have ever received writing about abortion or birth control or rape. Really. I blocked more twitter trolls and IP addresses over #shirtgate than any other topic. It boggles the mind and proves beyond a reasonable doubt that the reaction to every article written about feminism simply demonstrates why we still need it. I will really try to write more about this in 2015.
2014 was also the year the Supreme Court mansplained birth control and decided that a religious belief trumped scientific fact for reproductive health. As no one ever takes paying for erectile dysfunction drugs or cholesterol meds to court we will probably never know if religion matters to all health care of just health care involving a uterus. I was amazed by the misinformation about contraception and how in 2014 people erroneously believe than the IUD and the morning after pill cause abortion when the idea is not biologically plausible.
And speaking of misunderstanding science, 2014's gift was Dr. Oz asking twitter to give him questions for #OzsInBox. Of course what the great and powerful Oz didn't count on there are a lot of people who love science and despise snake oil on twitter. I ended up writing a letter to Dr. Oz explaining how he could make his show better and this reached a lot people and quite a few loved my suggestions, although I seriously doubt Dr. Oz can stay away from the words "miracle" and "toxins" and "belly fat," from the likes of the Food Babe or Joe Mercola, or homeopathy for a week never mind forever.  In fact if he could, well, that would be a miracle. Considering the BMJ article that about 50% or so of the medical advice given by Dr. Oz is wrong and the reaction to his request for letters, I wonder what his resolution will be for 2015? As an aside, what percentage of advice has to be wrong for one to be considered a charlatan?
So where do we go from here?
We still need feminism (ahem, Time magazine).
We still need to point out charlatans in our mist.
Speaking up matters.
Universal health care can work.
And while science is the truth whether you chose to believe it or not a pro-life political appointee can "change" the truth and that's a very scary thing.
So here's to another year of learning, speaking up and getting the word out!